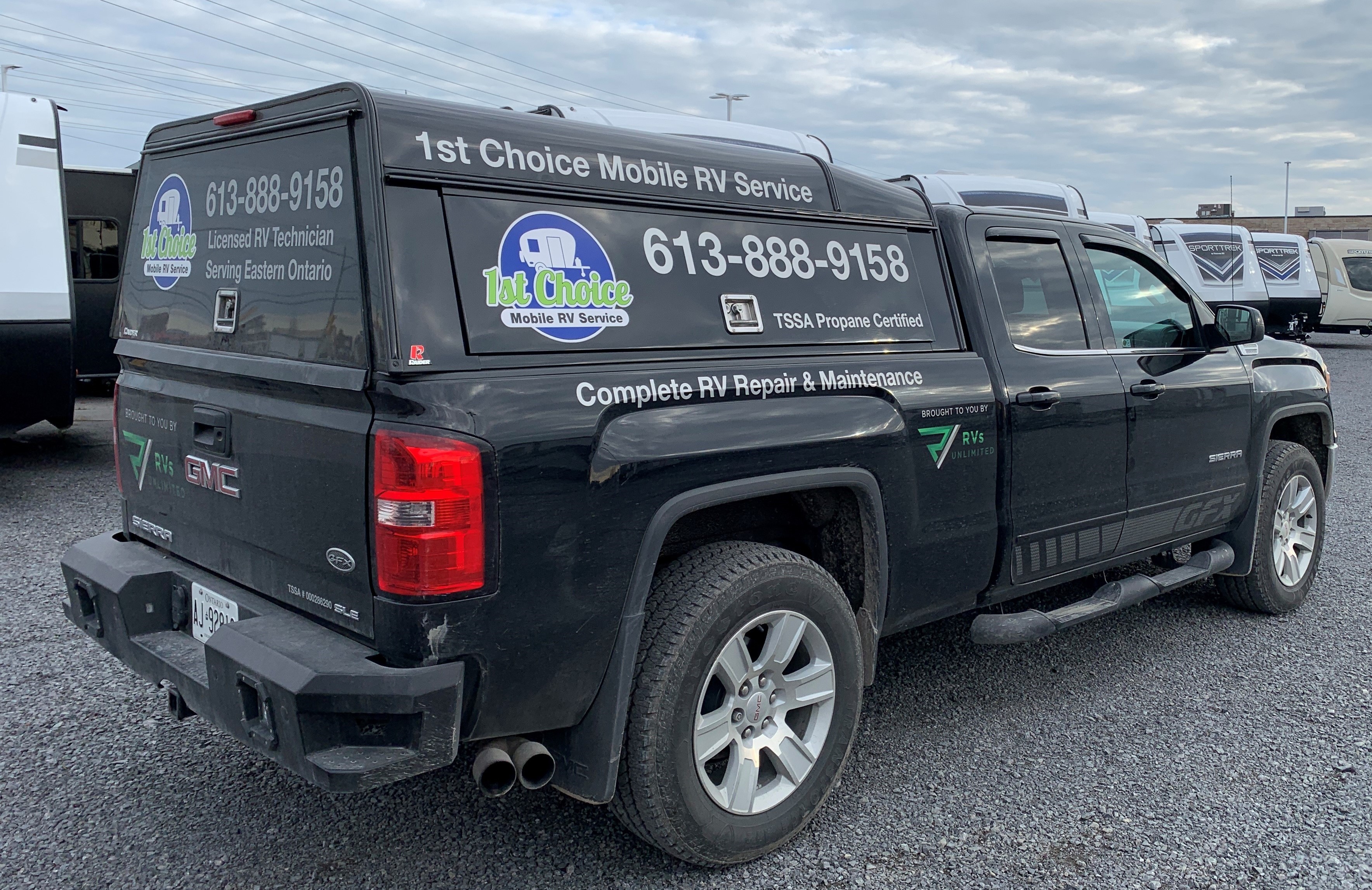 Service Department
1st Choice Mobile RV Service: Will come to you! Full Service Mobile shop.
Services offered:
· Water heater maintenance and repair
· Refrigerator service and repair/replacement
· Air conditioner maintenance and repair
· Electrical issues
· Furnace maintenance and repair
· Stoves and ovens repair
· Awning and slide topper repair, replacement and/or installation
· Roof maintenance and repair (leak prevention)
· Water systems repairs (leaks)
· HWH Hydraulic levelers and room extensions
· Winterizing
· De-Winterizing
· Used Trailer Inspections (Pre or Post Sale)
· Propane systems-diagnosis, repair and inspections
Mobile Service Pricing:
We accept Cash, credit or debit.
Hourly rate for Mobile Service: $110/hr.
$60 service call within Kingston, surrounding areas will be billed based on travel time to arrive.
Winterize Package Pricing: $130 + taxes
Motorhome with upgrade: $160 + taxes
Includes:
· Drained both fresh and hot water tanks and lines
· Drain black and grey tanks
· Drain plugs placed inside hot water tank access door
· If unit has hot water bypass, it will be left in the bypass position
· Non-toxic antifreeze added to system
De-Winterize Package Pricing $199 + taxes
· Flush all water lines and test for leaks
· Test AC and DC electrical systems
· Perform LP Leak test
· Perform LP running pressure test
· Operate all appliances
· Perform CO test
· Check all lights
· Check tire pressure
· Roof inspection
Onsite Service:
RVs Unlimited at 685 Gardiners Road has a 4 bay service center to meet your RV service needs. Will do insurance and any service work related to RV's. We are certified to work on all systems. We have certified, factory trained techs to service your RV.
Rate $110/hr
Let us do your insurance work for the winter and we'll store your RV for free (some restrictions apply).